I Talk To Competetors From "It's My Time."
Loretta is a competetor from Bulgaria also looking to be the new face of United Colours Of Benetton's catalogue 2010. So far Loretta has 1286 votes and they are still coming in. Not bad going eh?
Here is what Loretta believes makes her special:
"Nothing is as nearly hard as it seems. just try and see for yourself =))) long live the optimism :D
my passions: fashion, photography, art, creative people, good books, dancing, shopping, having fun...just to name a few =)
*you'll never get to heaven, if you're scared of gettin high*"
Luckily for me, Loretta agreed to take some time out of her day to answer a few questions thats I had for her. Here is what Loretta had to say:
1. Tell me a little bit about the competition?
well, it seems to be getting more and more "in" for big brands to search for new faces among the "normal" people. so that's what UCB is doing right now - from the 100 most popular contestants they will choose 20 who will get the chance to fly to NY and be a part of the winter campaign.
2. Did you enter the competition on the first day? Or were you a late enty like myself? i did enter in the beginning, i don't think it was the first day, but definitely in the first week. i can recall there were still less than 1000 contestants =) and now over 30.000
3. When voting for others, what do you look for?
i'm looking for inspiration, for personalities, for something different. for looks or photos/videos that charm you or make you smile
4. How does it make you feel when someone votes for you?
it feels gooooood =) your fashion, style and look are all statements that u make, and when people are voting the kinda argee with your point of view. it's nice feeling
5. Have you ever modelled before?
i've made some modelling experience but nothing really profesional.predominantly just for fun
6. Is modelling to be your future career? mm i don't think so. i'm too old hahahah
7. Do you believe there is a lot of potential in this competition? oh that'S for sure! there are lots of talents here. very creative minds! and i'm not talking having only modelling in mind.
8. If you got a place and went to New York what would it mean to you? it would be one hell of experience - meeting so many cool people =) and besides that, i've always wanted to go to NY!
9. What makes you different and unique to others? everybody's different and everybody's unique. i think my ideas, vision and views on life are not the most commont ones =)
10. Anything you would like to add? to add....keep on smiling and dreaming =)) hope that's enough =)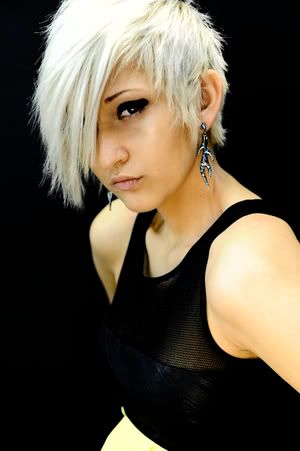 A Big thank you must go out to Loretta for taking the time to answer these questions. I wish her the best of luck in the competition and hope all goes well for her.
Here is the link to Lorettas page, please vote:
http://casting.benetton.com/users/20025-lorett